The Lighthouse Keeper II Wood Panel Print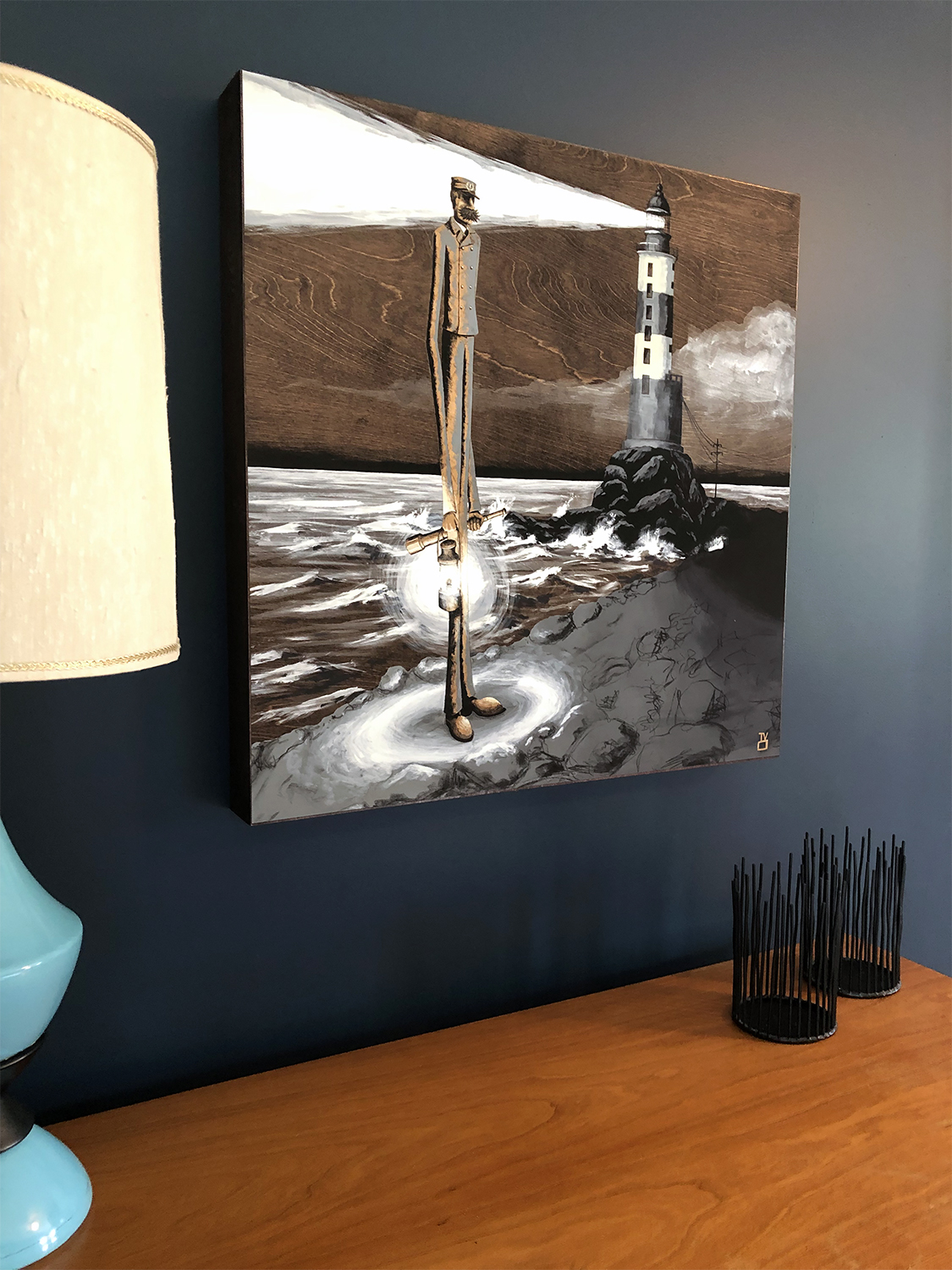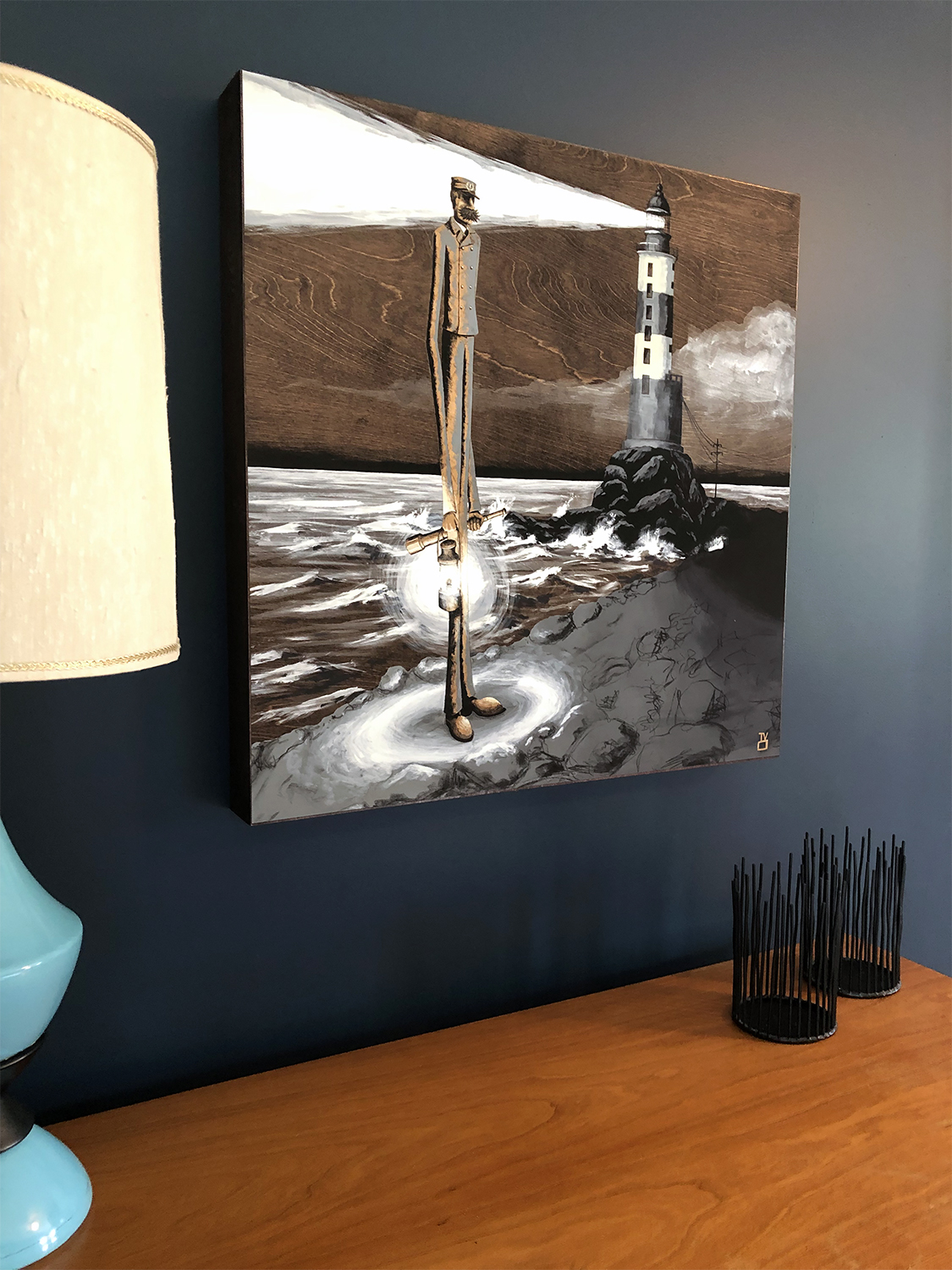 The Lighthouse Keeper II Wood Panel Print
Edition Size: 33
Panel Size: 24x24 inches
Click on images to see full size.
Limited edition giclée print of The Lighthouse Keeper from The Jobs of Yesteryear Series. Printed on acid-free paper with archival inks and mounted permanently to a custom-made wood box panel. This print is ready to hang and has the look of the original painting for a fraction of the cost. The Jobs of Yesteryear are thought-provoking conversation pieces that will bring an air of history and whimsy to any room.
Lighthouse keepers were responsible for maintaining the light and lens that helped ships and planes navigate coastlines safely. They were responsible for replenishing the oil in the lamps, trimming the wick, and winding any clockworks used. The implementation of electricity and other automated functions made the role of the lighthouse keeper redundant.
Each original painting is created on stained wood panel using acrylic paint. The limited color palette gives the work a historic feel. The long-limbed characters are crafted using hand torn bits of kraft paper and painted with an acrylic wash.
Original SOLD