The Bombardier Wood Panel Print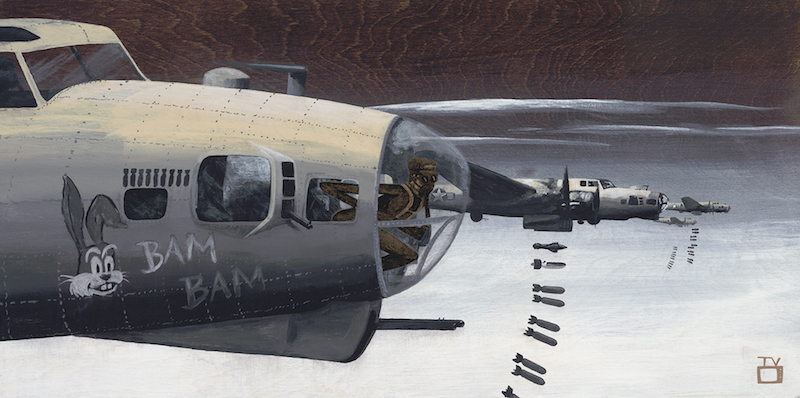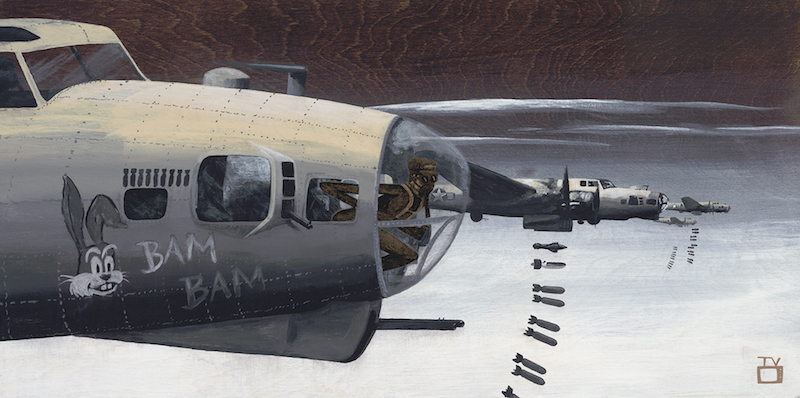 The Bombardier Wood Panel Print
Edition Size: 33
Panel Size: 24x12 inches
Click on images to see full size.
Limited edition giclée print of The Bombardier from The Jobs of Yesteryear Series. Printed on acid-free paper with archival inks and mounted permanently to a custom-made wood box panel. This print is ready to hang and has the look of the original painting for a fraction of the cost. The Jobs of Yesteryear are thought-provoking conversation pieces that will bring an air of history and whimsy to any room.
Bombardiers were crew members of bomber aircraft responsible for aiming and dropping aerial bombs. They often took control of the plane during the bombing run, using a bombsight such as the Norden bombsight, which was connected to the autopilot of the plane. Bombardiers were usually seated in the nose of the aircraft to give them the best vantage point from which to aim. This painting was inspired by the incredible true story recounted in Unbroken, a book about one very special WWII bombardier. Bombardiers were eventually replaced by smart bombs, which are seen dropping from the first plane in the background. The Fritz X was developed by the Germans while the AZON was created by the Allied Forces, both in 1943.
Original Painting SOLD