The Soda Jerk Matted Giclée Print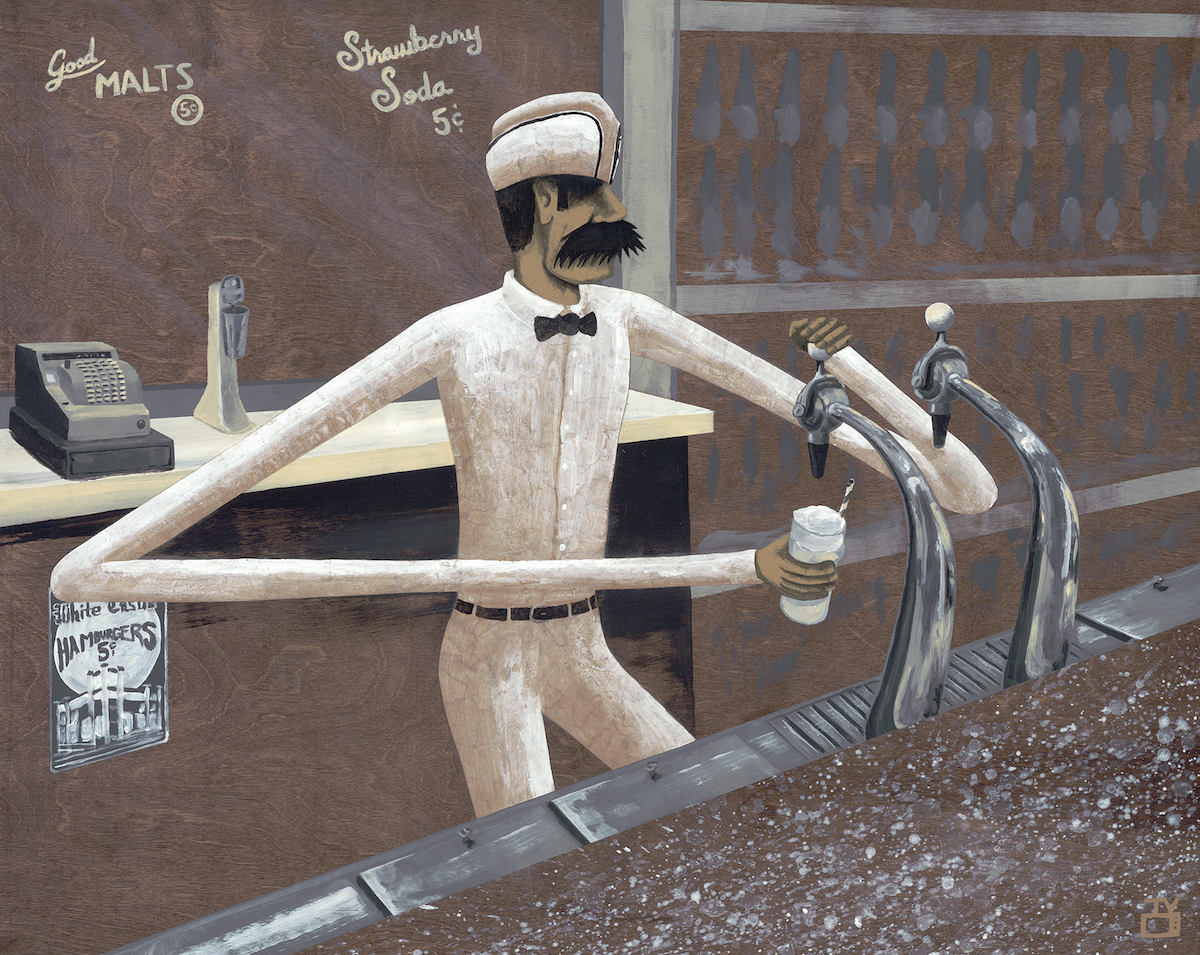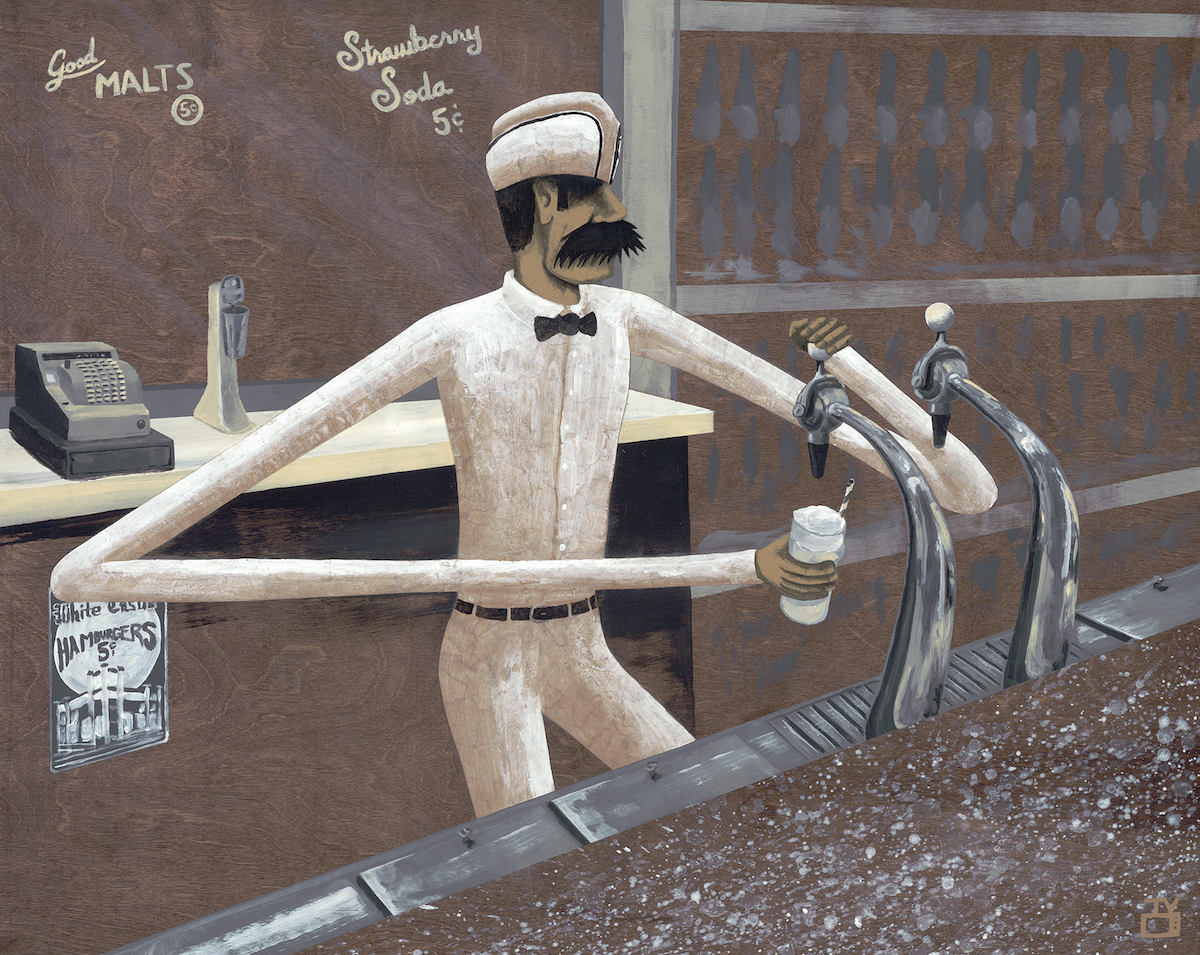 The Soda Jerk Matted Giclée Print
Edition Size: 77
Image Size: 10x7.5 inches
Matted Size: 16x20 inches
Click on images to see full size.
Limited edition giclée print of The Soda Jerk from the Jobs of Yesteryear Series. Printed on acid-free paper with archival inks and finished with a standard size white mat. The Jobs of Yesteryear are thought-provoking conversation pieces that will bring an air of history and whimsy to any room.
Soda jerks operated soda fountains in drugstores and ice cream parlors, serving up flavored soda, water and ice cream sodas. The title came from the jerking action used while working the handle of the soda fountain. Soda jerks reached their peak in the 1940s and the position was highly coveted. As ice cream parlors gave way to the popularity of drive-ins and fast food stand, the soda jerk and his fountain faded into obscurity.
Each original painting is created on stained birch wood panel using only three colors of acrylic paint, which gives the work a monochromatic theme of warm greys and creams and have the feel of a black and white photograph steeped in history. The long limbed characters are crafted using hundreds of hand-torn bits of kraft paper collaged on top of watercolor paper and painted with an acrylic wash. A White Castle sign hangs in the background as fast food restaurants ultimately led to diners and the job of the soda jerk becoming nearly obsolete.
Original Painting SOLD