The Lector III Matted Giclee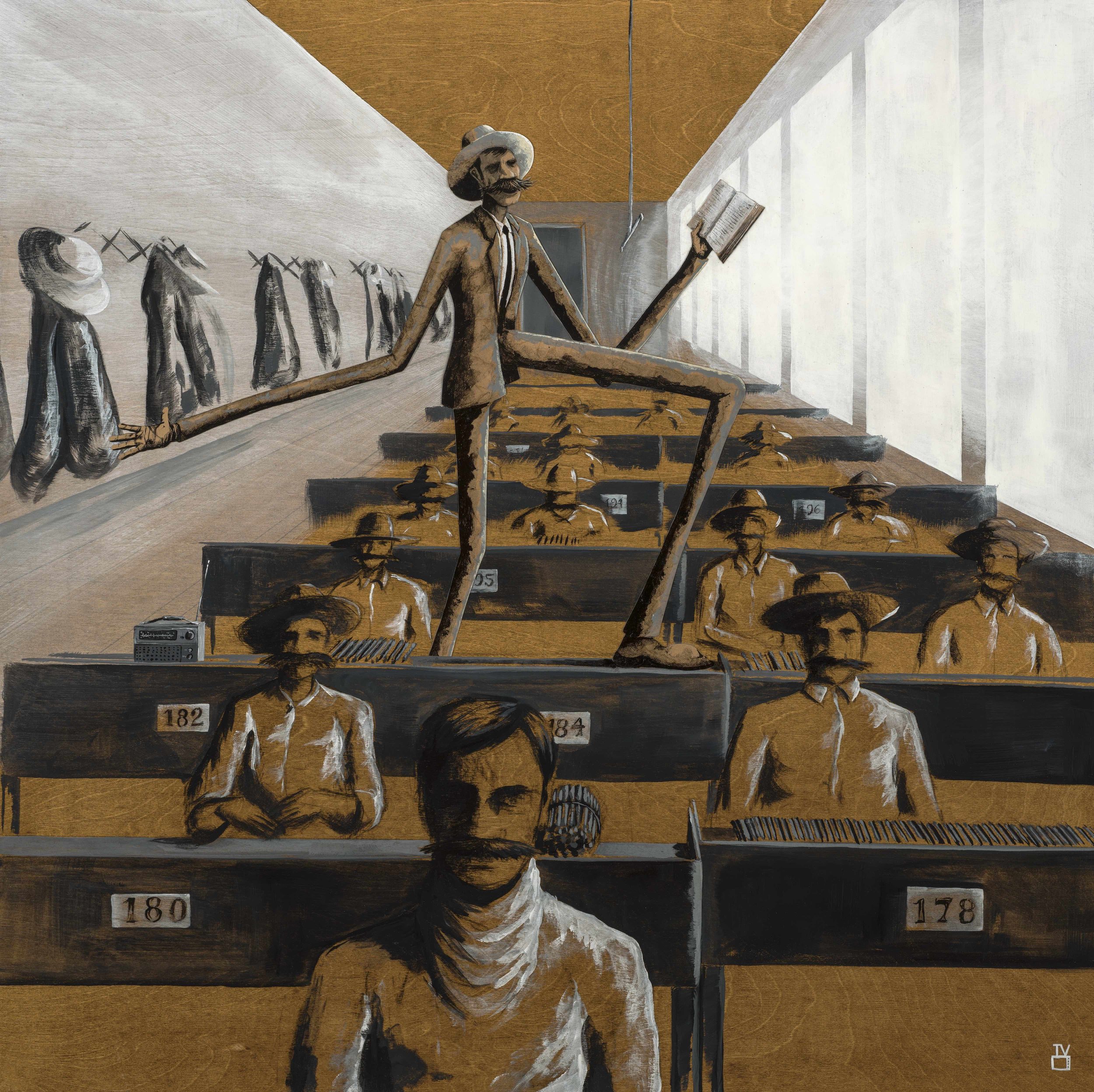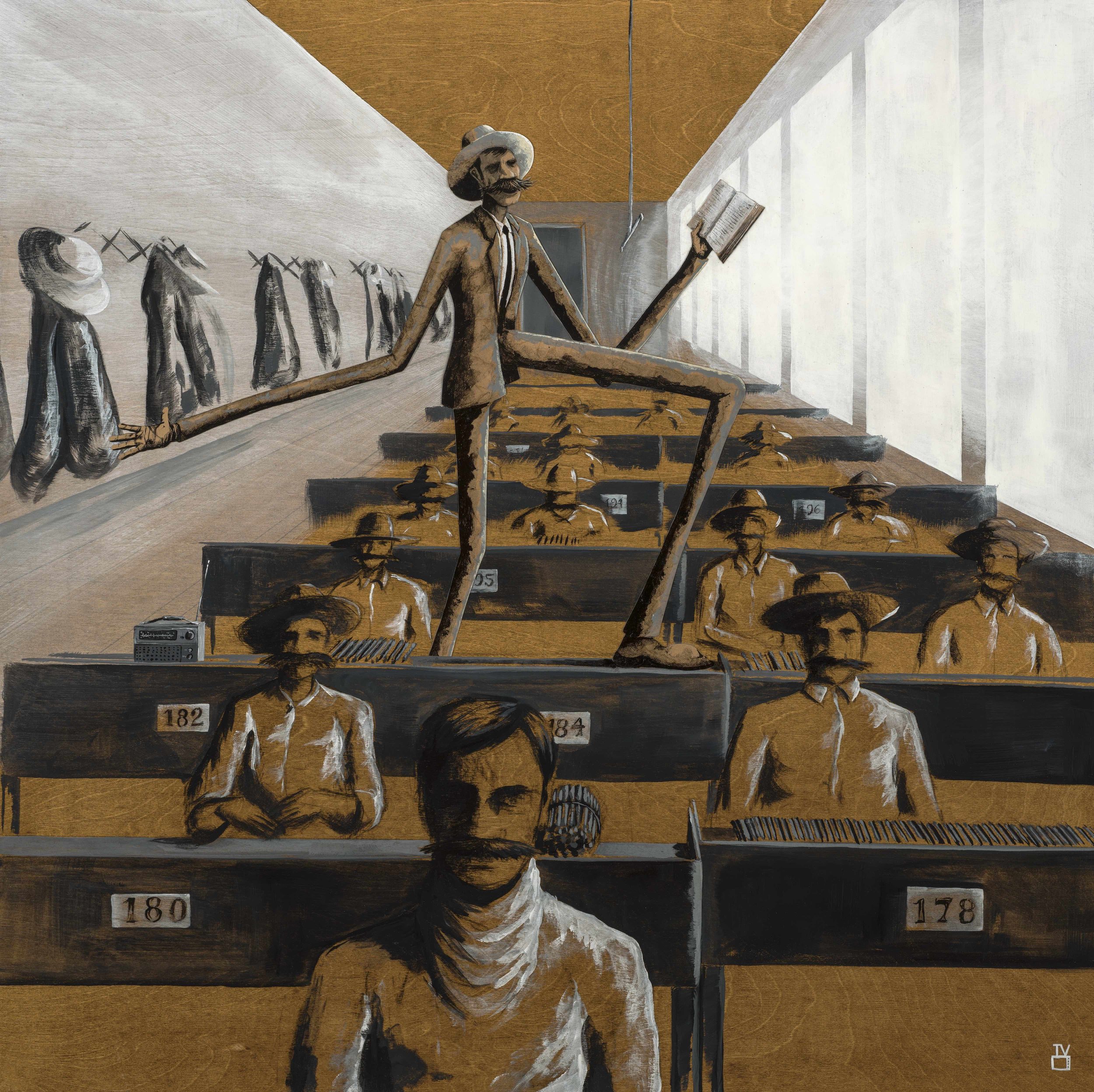 The Lector III Matted Giclee
Edition Size: 77
Image Size: 8x8 inches
Matted Size: 16x20 inches
Click on images to see full size.
Limited edition giclée print of The Lector III from the Jobs of Yesteryear Series. Printed on acid-free paper with archival inks and finished with a standard size white mat. The Jobs of Yesteryear are thought-provoking conversation pieces that will bring an air of history and whimsy to any room.
This particular Job of Yesteryear mixed media painting features a lector. Rolling cigars all the live-long day is boring, monotonous work. So, to keep themselves entertained, workers in the cigar-rolling factories of Cuba and Florida would pool their wages and hire a lector to read aloud to them. Lectors would read newspapers, books, and even act out plays. Their most important tools were their booming voice and their creative delivery. Eventually, factory owners deemed lectors as dangerous as they would sometimes read left-wing publications. This caused them to replace lectors with radios by the 1930s, but this fascinating story lives on in this dramatic piece.
Each original painting is created on stained birch wood panel using only three colors of acrylic paint, which gives the work a monochromatic theme of warm greys and creams and have the feel of a black and white photograph steeped in history. The long-limbed characters are crafted using hundreds of hand-torn bits of kraft paper collaged on top of watercolor paper and painted with an acrylic wash. The technology or innovation that led to the job becoming obsolete, the radio, is included in the painting.
Original Painting SOLD