The Elevator Operator II Matted Print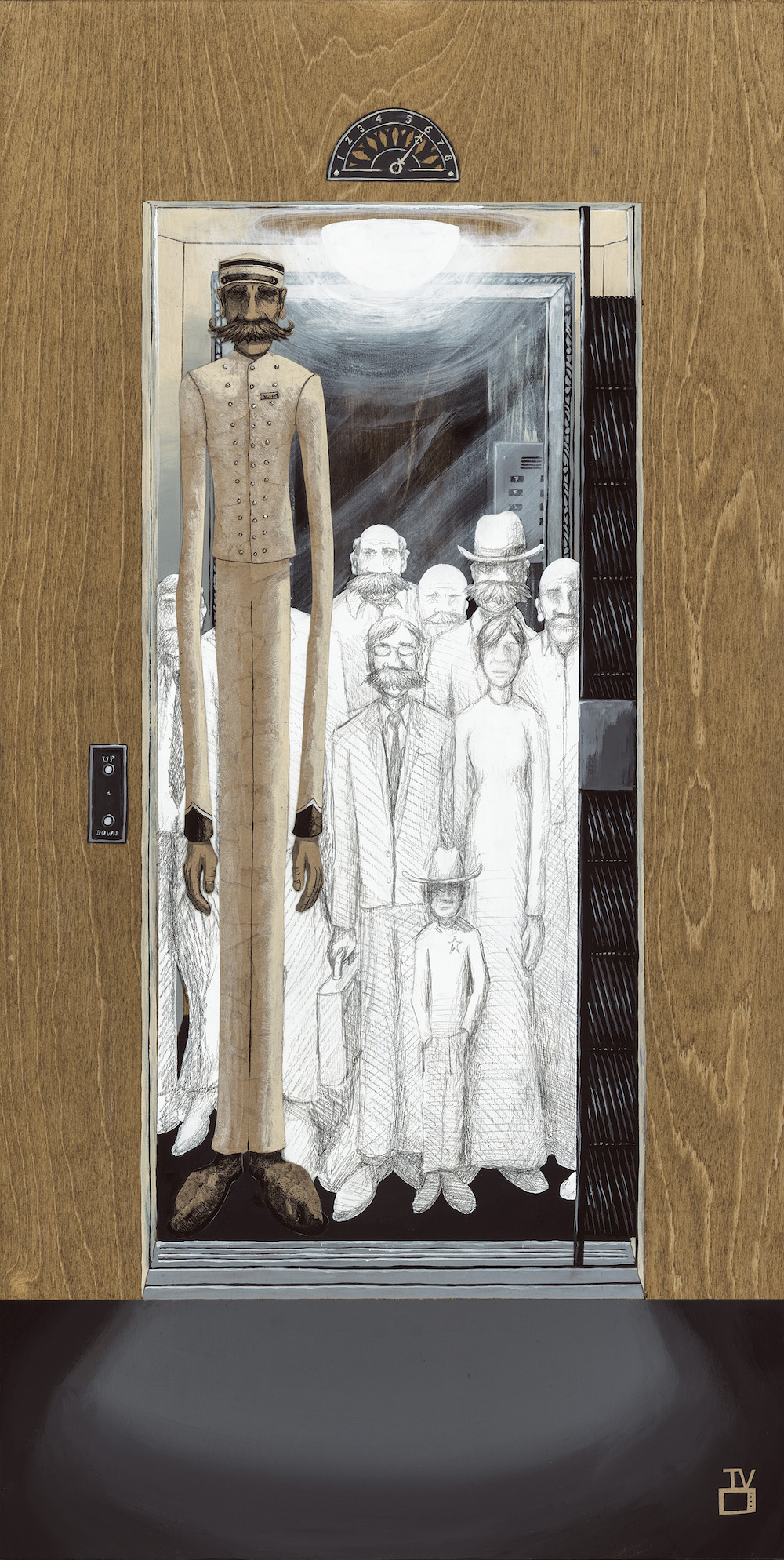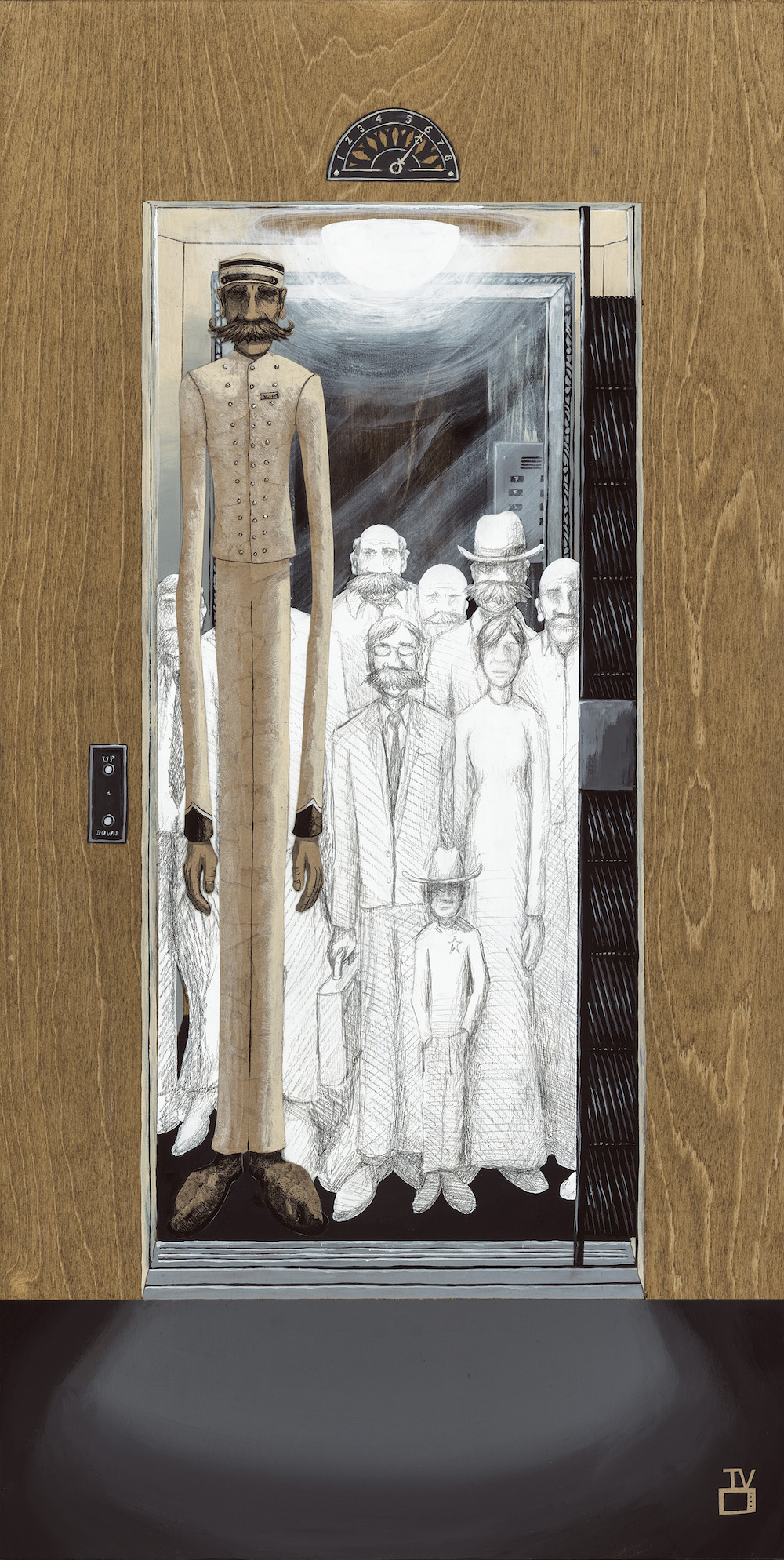 The Elevator Operator II Matted Print
Edition Size: 33
Image Size: 5x10 inches
Matted Size: 12x18 inches
Click on images to see full size.
Limited edition giclée print of The Elevator Operator II from The Jobs of Yesteryear Series. Printed on acid-free paper with archival inks and finished with a standard size white mat. The Jobs of Yesteryear are thought-provoking conversation pieces that will bring an air of history and whimsy to any room.
Elevators were first envisioned by Archimedes in 236 BC. His design featured a hemp rope and was rider powered. In the industrial era, elevators were first used to move good in bulk (starting in coal mines) and were primarily steam-powered. Many ingenious versions followed aimed at moving people, with the closest relative to our modern elevator being invented by Elisha Otis in 1852. In the early days, most elevators were controlled by elevator operators, as they had now automatic floor positioning and were manually controlled. The automated button system we use today was invented in the early 1900s and its adoption was aided by striking elevator operators in 1945, the addition of an emergency call and stop button, and a soothing explanatory automated voice. Elevator operators soon thereafter became a novelty in most buildings.
Each original painting is created on stained wood panel using acrylic paint. The limited color palette gives the work a historic feel. The long limbed characters are crafted using hundreds of hand-torn bits of kraft paper collaged on top of watercolor paper and painted with an acrylic wash. The painting includes details showing how the elevator operator job became mostly obsolete.
Original Painting SOLD