The Duffer Original Mixed Media Painting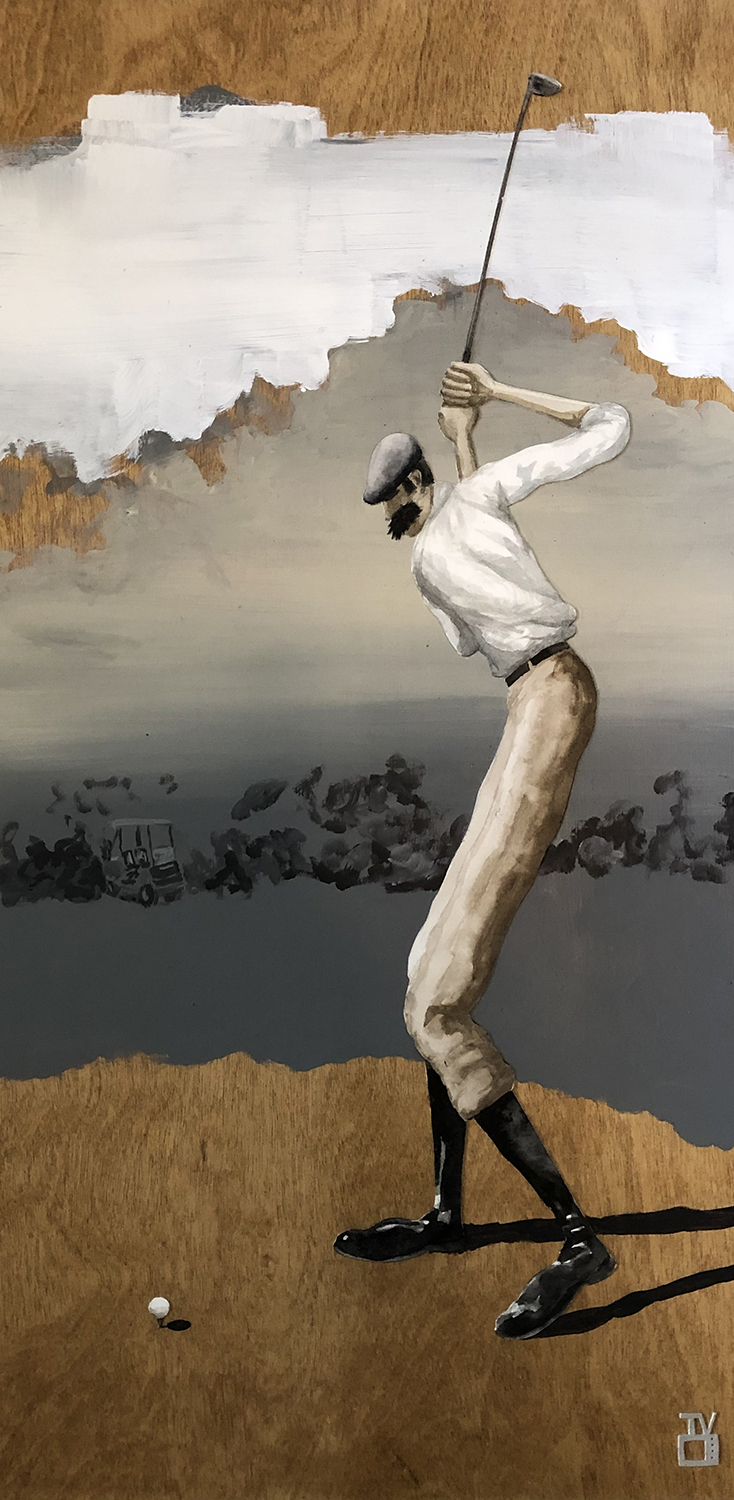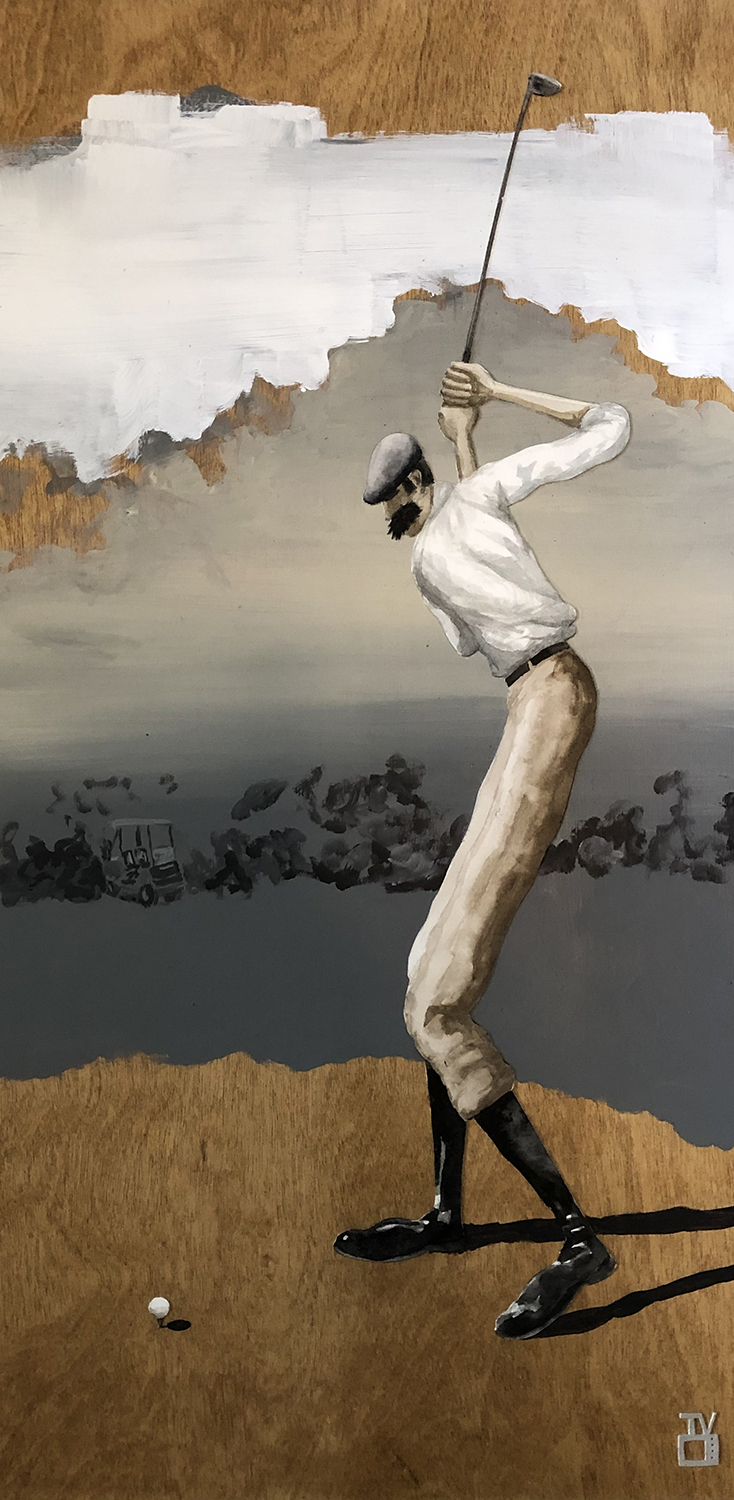 sold out
The Duffer Original Mixed Media Painting
12x24 inches | ready to hang
acrylic, watercolor, watercolor paper on stained birch panel
The Jobs of Yesteryear series combines history and surrealism to tell the stories of obsolete jobs. A contemporary glimpse into the past, these mixed media paintings serve as a reminder of time and stories long forgotten.
This particular Job of Yesteryear mixed media painting features a golfer. There are many different accounts as to the origins of golf with cultures as various as the Romans, Persians, and Chinese all laying claim. But most agree that the modern rules of golf originated in Scotland and is first mentioned when King James II outlawed the game because it was overtaking archery in popularity. James IV lifted the ban, after becoming a golfer himself. Golf's main evolution has involved the equipment used, with the golf cart, which gained widespread popularity in the 1950s, serving as a shining (and really fun) example.
The Duffer was created using acrylic and watercolor paint. The long-limbed character was crafted using watercolor paper and pasted on the wood panel. See an illustrated guide of my process here.
The Jobs of Yesteryear are thought-provoking conversation pieces that will bring an air of history and whimsy to any room.