The Cooper Wood Panel Print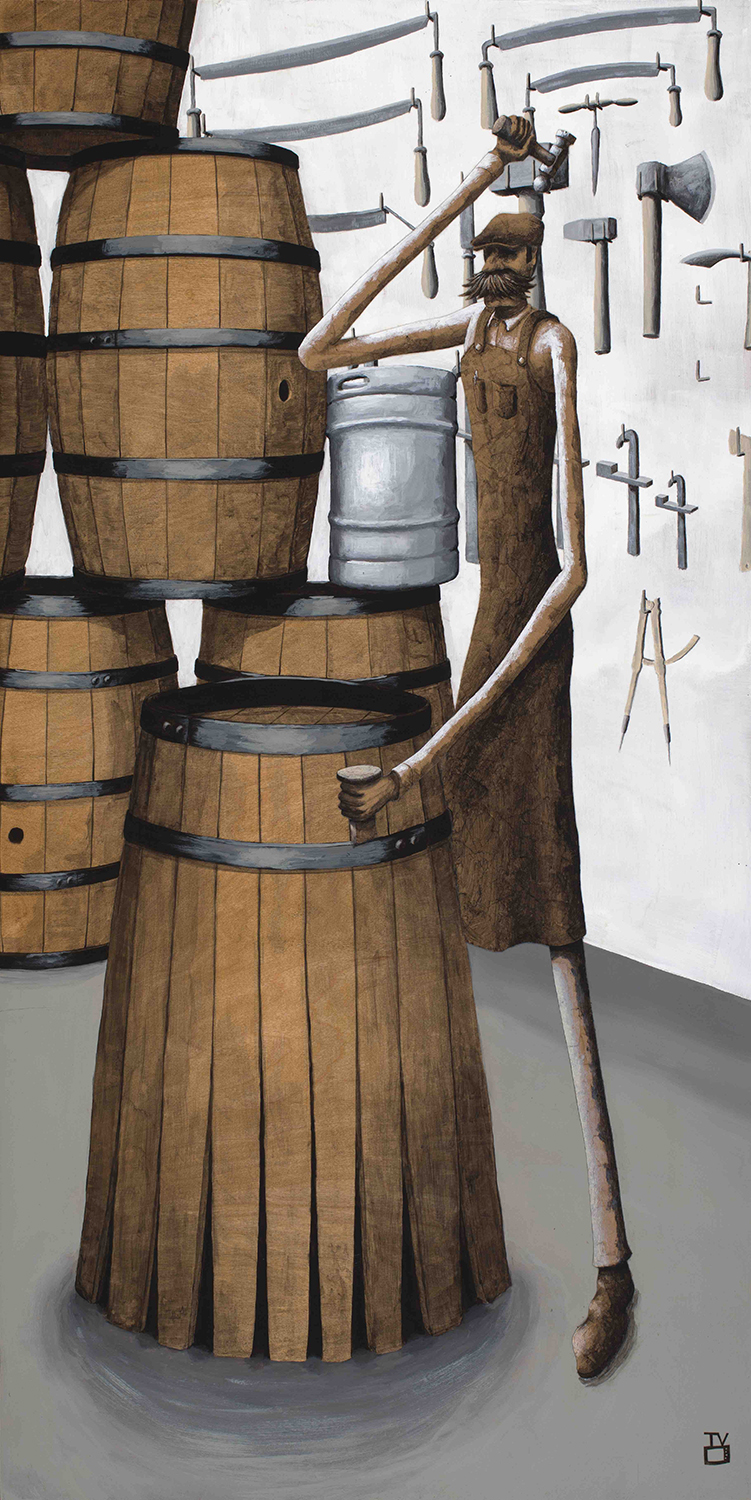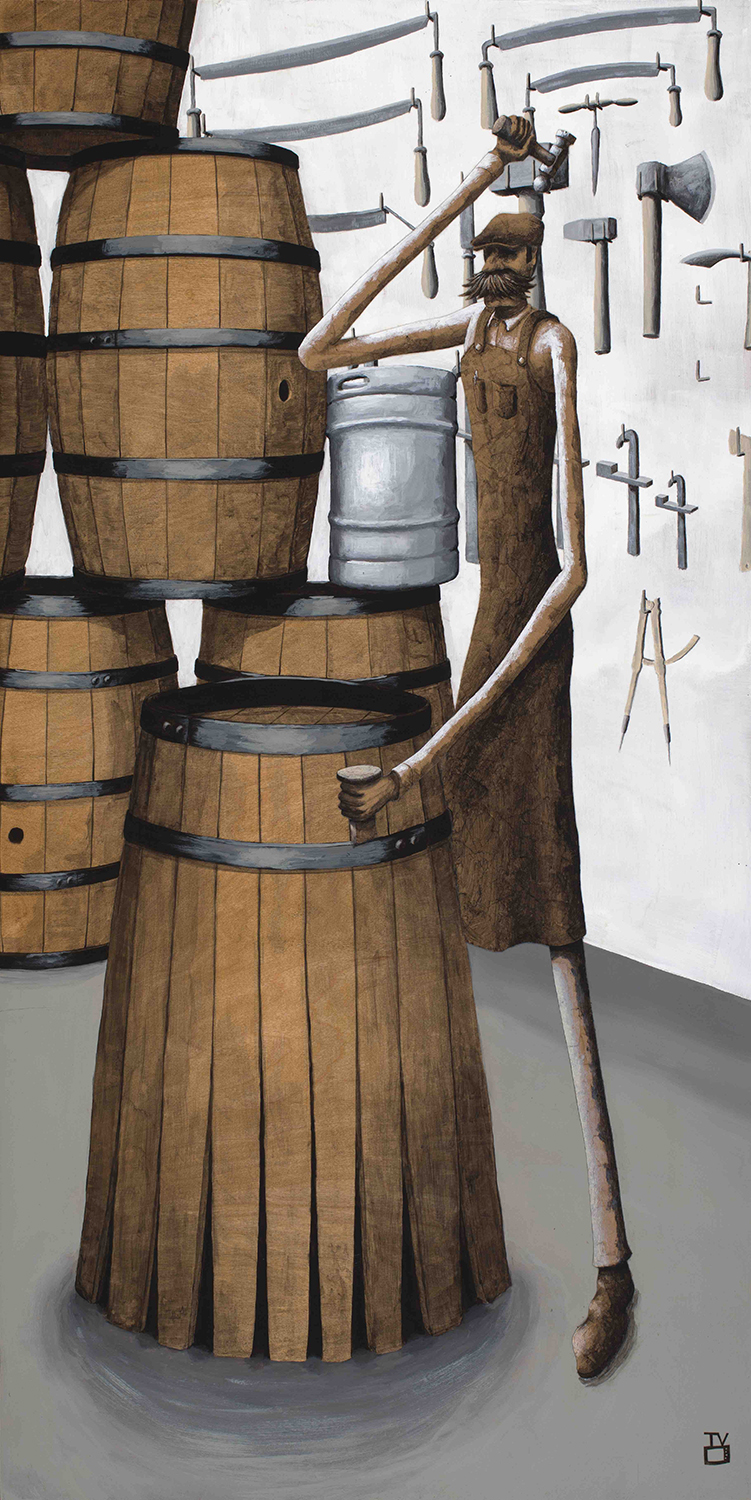 The Cooper Wood Panel Print
Edition Size: 33
Panel Size: 12x24 inches

Click on images to see full size.
Limited edition giclée print of The Cooper from The Jobs of Yesteryear Series. Printed on acid-free paper with archival inks and mounted permanently to a custom-made wood box panel. This print is ready to hang and has the look of the original painting for a fraction of the cost. The Jobs of Yesteryear are thought-provoking conversation pieces that will bring an air of history and whimsy to any room.
Barrels were once the most important containers in industry and this has held true, to some extent, throughout their existence. Coopers were the craftsmen that built these vital vessels, bending wood and pounding staves to create a water-tight seal.
The original Cooper was created using subdued tones of acrylic and watercolor paint. Overall, it has the feel of a vintage photograph steeped in history. The long-limbed characters were crafted using watercolor paper and pasted on the wood panel.
Original Painting SOLD